GADGETS. Ok, so as a foodie we are begrudgingly into them. They clog up our kitchen drawers (who ever has enough of those?) and most are either stupid, useless, or the tasks they claim to simplify, are just as easily performed with a paring knife, whisk, spoon or a skilled pair of hands. See what is missing from your foodies kitchen. Some things like an inexpensive set of digital scales, 1gram accurate ($20-50) are a must in every serious kitchen. So, if you MUST buy a gadget, go for beautiful design (Eva Solo), or humorous. And here's my tip. Don't buy a drawer full of colour coded gadgets. They all look the same and are impossible to find. Buy a variety of colours and it is much easier to hunt a particular item down.
COOKING SCHOOLS. A trip to a local or coveted international cooking school like Ecole de Cuisine Alain Ducasse in Paris, Giancarlo Caldesi's courses in London's Marylebone; Rick Steins' Padstow Seafood Cooking School (classes are also sometimes held at his home in Mollymook, Australia); Tasmania's, The Agrarian Kitchen; Ballymaloe Cookery School, East Cork, Ireland; River Cottage Cooking School (Hugh Fearnley-Whittingstall et al); or Meat-centric classes at Victor Churchill Paddington (Sydney) - 'the most beautiful butcher shop in the world'. Research a favourite cuisine like Italian, French, Mexican or Spanish and you will find wonderful classes in your own backyard or theirs, such as Susana Trilling's Seasons of My Heart in Oaxaca, Mexico (had a great time there recently - more on this in post next week). Then there are speciality classes such as cheese making, chocolate, cake decorating etc... all designed to teach amateur cooks more about their favourite food topics. [I'd be happy to add others if you would like to contribute]
DIY ENTHUSIASTS. Buy them a cheese making kit, a chook tractor or rent a chook, cheese making kit, preserving kit, a few potted herbs, worm farm, composer etc....
COOKBOOKS. A word of caution. If you aren't sure buy an AMAZON GIFT VOUCHER. Everyone knows I love cookbooks but my tastes are quite specific. I have received several books more suited to beginners which are kind of insulting.... And not evrycook wants to make cupcakes! Better to give a voucher so we can buy one of hundreds of food books on our Amazon wish list!
LINEN. Quality linen tea towels, beautiful linen napkins or a good apron is always appreciated. Quality is the key, and no BBQ aprons, ones with (larger) tits or stupid jokes please. We take the kitchen seriously!
POTS, PANS AND SAUTE/FRY PANS. Everyone lusts after something: Like a Mauviel Copper Jam Pan,
(actually, anything copper); cast iron casseroles, beautiful modern functional design stainless steel pots. If you have some $$$$, go for it, but do a little research and see what we are lusting after first. No one needs more than four saucepans so don't fill our limited space with unwanted items.
PRESERVING JARS. Pickling and preserving is IN so if you love a foodie, facilitate their obsessions
DISHWASHER. As amazing as it may seem in the 21st century, some kitchens still don't have dishwashers (take mine for example..). A commercial dishwasher one with a three minute cycle would be even better to get through loads of washing up after a cook-fest!
SPECIALIST EQUIPMENT. Paella pan, tagine dish, or tortilla press, pasta roller..... Get the idea? Medium priced items the average foodie may feel guilty buying for their infrequent use, but would love to own. NB. Buy authentic, not electric
TABLEWARE Mini cast iron cocottes, or tagines for table service, some to-die-for dinner plates or cups and saucers like the colourful Limogue's gold edged individual pieces, slate serving dishes, or timber chopping boards if you want trendy pub style service (from commercial suppliers so they can go in the dishwasher!)
BUDDING FOODIES. Do they have the essentials? Stick blender, blender, food processor, hand mixer, stand mixer.... (in that order). There are loads of articles on line about equipping a kitchen.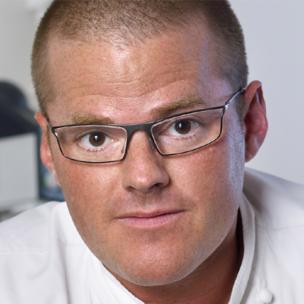 MOLECULAR GASTRONOMISTS? Sous vide, vacuum sealer, dehydrator, syphon brewer, Immersion thermal circulator, spice grinder. You can even buy some inexpensive items like ph test kits, agar agar spaghetti kis, syringes, smoke gun kits etc....
FOODIE AND PHILANTHROPIST? Make a donation on their behalf to a charity which focuses on hunger, feeding the homeless, nutrition issues or food education. Their are many good charities at home and internationally.
SUBSCRIPTIONS. Old fashioned paper or ipad versions of journals and magazines like Lucky Peach (particularly for younger foodies), Saveur, Gastronomica, Bon Appétit, Saveur, Cook's Illustrated, Culinary Trends.
VINTAGE AND ANTIQUE COOKBOOKS (available online). Think of your foodies particular interests and search for something in that vein
DIY GIFT VOUCHERS. If you are low on cash this may be the perfect solution. Make your own vouchers for: I will wash up at your next request, I will take you to a new restaurant once a month, I will not complain about your food magazines and books all over the house for a month, I will not moan about the pantry full of obscure ingredients and no 'food' for a week, I promise to go to the next ......... food market with you.
GOURMET COOKING INGREDIENTS. A truffle, truffle oil, truffle butter, (ok, truffles are good), foi gras, fancy butter, salt, chocolate. Visit gourmet retailers sites for ideas
WHAT NOT TO BUY
Electrical appliances particular ones that makes anything that can be cooked in a frypan or oven: pie maker, sandwich maker, pizza maker, waffle maker. Actually anything that end in 'maker'!
Beginner type anything - books (as previously mentioned), equipment or ingredients
Like most foodies, my kitchen overfloweth, but there is always room for more somewhere... Perhaps I had better add some more stainless steel shelving to that list